How do Bacone students learn online?
Online learning removes the traditional boundaries of time and location to offer you the flexibility not often found in other academic situations. You are not required to be in a physical location.  You can set your own pace and select the time and place that is most convenient for you to study. .
Online classes are delivered to students worldwide via the Internet and require that student have access to an adequately equipped personal computer and dependable high speed internet connectivity. 
How are courses structured?
Every course is different, but you often see a welcome page which gives you directions on how the course works and where to start. Your instructor will also have a syllabus available to assist you with beginning your course. You should explore the course and familiarize yourself with the course information. 
Online classes typically operate on a weekly schedule rather than a daily one.   You will probably be assigned some readings, participate in discussions boards, review case studies and be involved in other learning activities.  There will be assignments and the occasional exam but the class will be focused on your learning. 
Discussions are important! They are a primary way that you communicate with your instructor and fellow student.  Contributing your thoughts and experiences makes the course much more interesting and valuable for both you and your classmates, and most courses require you to interact frequently. In online courses, there's no way to sit in back of the room and avoid speaking up — you must be present and active.
What does the "classroom" look like?
These are great questions. Bacone is proud to use Moodle, the most popular learning management system, to facilitate it's online courses. You'll like it. It is intuitive and provides lots of tools to help you be successful. If you'd like a tour, take a quick look to see how you can access your content, communicate with your professor or your classmates and turn in an assignment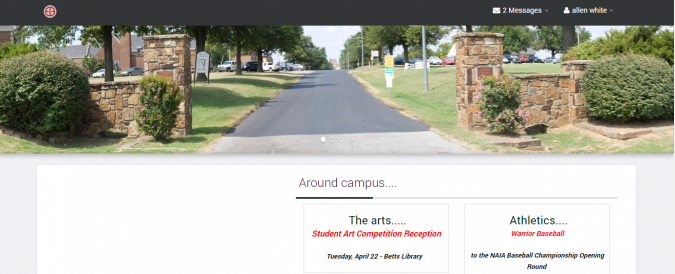 Succeeding in your online degree program means being organized, being resource-aware and being able to manage your time effectively. Bacone will be there to help you every step of the way. Your Learner Concierge will be your tie to the institution. He or she can help you find the tools your need. If you need help with time management or organization, he or she can be your first resource.